Our newest lunchtime webinar series is up and running!
At Beyond Essential, we are constantly working on new upgrades and features across our eHealth ecosystem. But from Tupaia to Tamanu, as well as our integrations with mSupply and DHIS2, its not that easy to keep up. We want to be in conversation with you, our user community, to chat about the features we're most excited about and the integrations you might not know about yet.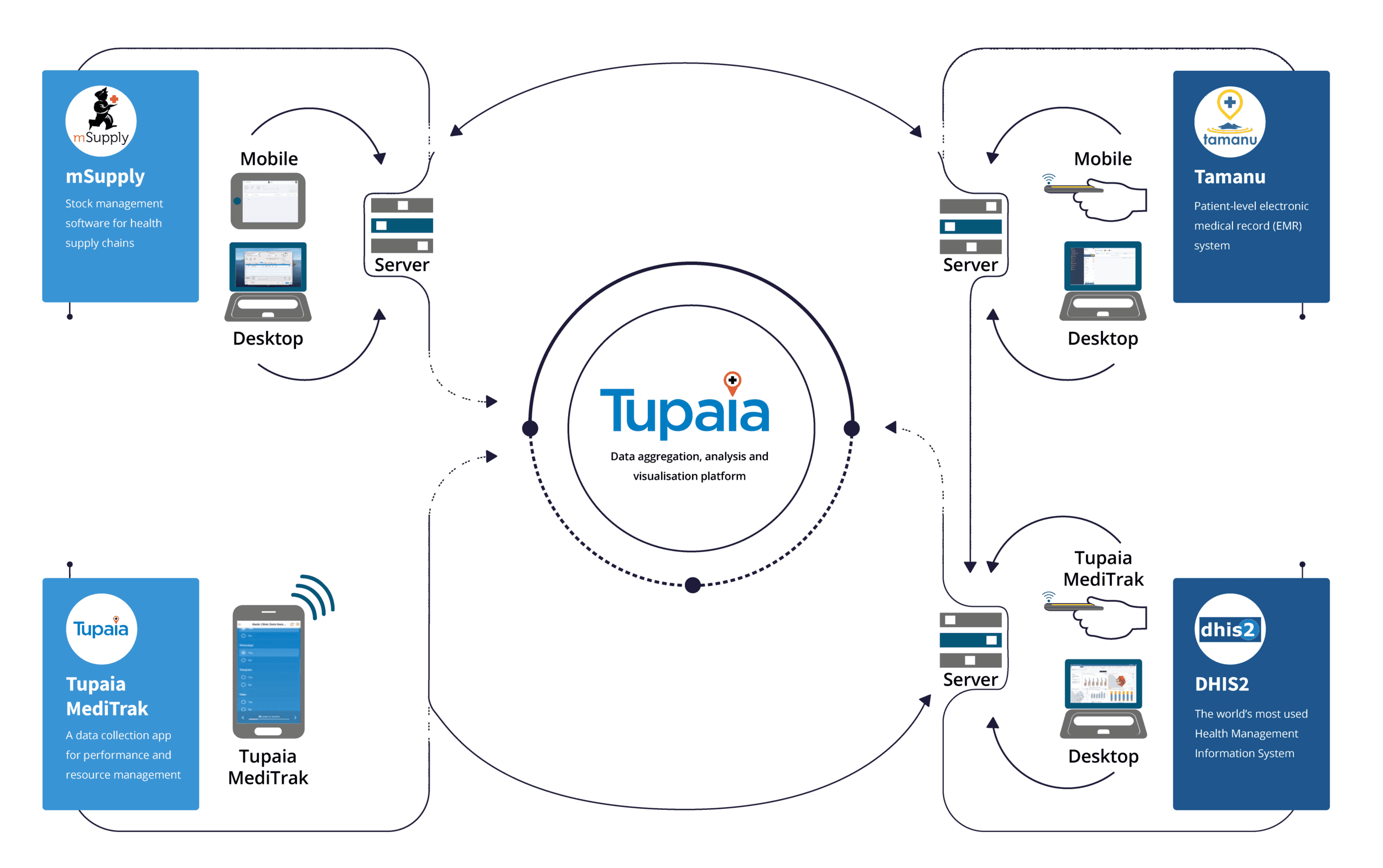 That's why we have started the Tupaia & Tamanu Community Demos – a series of monthly lunchtime demonstrations of features in Tupaia, our data visualisation platform, and Tamanu EMR. We will showcase both new and established features across desktop and mobile and answer technical questions from users wherever time allows.
If you haven't been following along, let's get you up to speed.
In March, we explored Tamanu's COVID-19 testing suite and its functionalities for appointments and scheduling. You can watch the full video below:
In April, we talked about the COVID-19 certificates generated by Tamanu and the digital seals to verify the certificates. Watch the video now:
In May, we demoed Tamanu's patient death workflow and improvements to discharge medications, as well as its integration with mSupply data. Check it out:
And this month, we are joined by experts from across our team to chat about Tupaia, and how it can generate reports off map overlays, as well as Tamanu's functionalities for printing and barcode scanning. Watch the latest demo now:
If you want to catch up in your own time, or share the series with a friend, you can full the view playlist here.
But most importantly, we want to see you at our next Community Demo! Click here to register now and receive all the updates from us.