A central focus at BES is on building a sustainable health network within the Indo-Pacific Region: not only fostering local knowledge, but facilitating lasting reciprocal partnerships between neighboring countries.
Part of that involves ensuring Pacific Islanders are the ones to implement and maintain eHealth solutions together, supporting one another directly and sharing their successes and lessons. To us, 'capacity building' is not a group of outsiders providing time-limited training sessions to recipients, it is a process of empowerment and knowledge-sharing that should outlast us and our projects.
True capacity-building begins at the project design stage. We prioritize including local staff in key roles from start to finish across our software suite. By the end of our projects, our aim is to see these local staff embedded in leadership roles with their respective Ministries of Health, as well as supporting projects in neighboring countries. 
We're delighted to see South-South healthcare collaborations continuing to flourish as skills grow and transfer naturally between shared contexts. It's high time we shine a light on a few of the partnerships and achievements we've seen recently from our team.
Safiya Nur
Safiya Nur (Fiji) is our National LMIS Training Manager in Fiji. Having helped to lead the roll-out in Fiji as part of our supply chain reform project there, she was a natural choice to help out on our recent supply chain strengthening work in Samoa. Safiya was assisting Ministry of Health hospitals in Samoa to deliver mSupply refresher trainings, as well as running training and go-live sessions for the Vaipouli Mobile Clinic and Safotu Hospital in Savai'i.
"The relationship between Pacific Island countries is growing. This leads to improvements from the ground-level up, as it's like looking into the mirror. All this relationship-building contributes to better healthcare systems and knowledge."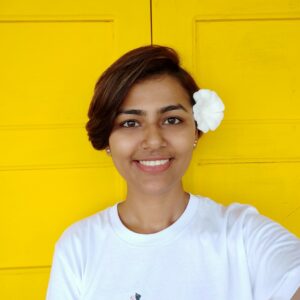 Shonal Kumar
Shonal Kumar (Sigatoka, Fiji) is one of our Fijian Project Officers. We're excited to see him travel to Vanuatu next year to roll out mSupply on his first international deployment. His work in Vanuatu will commence in early 2023. 
"The Pacific Island countries have always been working together at different levels. In terms of health care, with mSupply and other BES products, the islanders feel they are on the same page with each other, making learning more easy as they have the option of seeing what another country is doing right with the system and improving theirs. This is very important as it uplifts the standard of healthcare not only in other countries but mine as well. This means that my loved ones will receive the best treatment at home without having to travel abroad."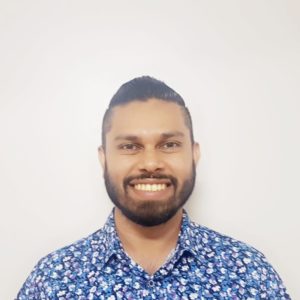 Nancy Tupou
Nancy Tupou (Tonga), is one of our Digital Supply Chain Officers, working across the Pacific to lead deployments, training, and IT support across Tupaia, Tamanu, and mSupply. After several years leading work in Tonga, she has led training sessions in Fiji, and recently traveled to Niue to oversee the mSupply deployment there.
"I have seen a good relationship between the countries that I have worked with, and I'm hoping it continues to develop that way, because they have similar processes in most aspects and could help each other improve by sharing knowledge of specific systems used."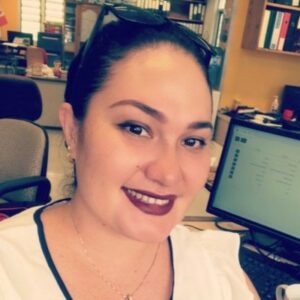 Anil Karan
Anil Karan (Suva, Fiji), is a Senior Project Officer at BES. In addition to working face-to-face with stakeholders in Fiji and Palau, he has also worked virtually with stakeholders in Nauru, Samoa, Tonga, PNG, India, Iraq, and Kiribati. Anil recently provided ground support for our Tamanu deployments in Fiji and Palau, offering his assistance to medical staff on Tamanu workflows and processes.
"Natural resources, seascapes, and landscapes of the Pacific are unique. There is a lot of emphasis on economic well-being, but I would like to see more done in the health arena. There has been an increase in NCD (Non-Communicable Disease) cases in the Pacific region, but not enough is being done to strengthen the health system. It would be wonderful if nations came together to set up their own specialist centers. Aspen and the Fijian government, for example, have a Public-Private Partnership. Fijians used to travel to India for specialized care before Aspen. If they could afford it, they would go to New Zealand or Australia. Having lost loved ones to NCDs or seen how it affects their quality of life, I know how important it is to me."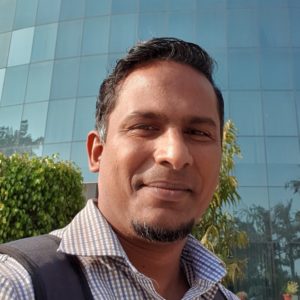 Agusto L. Dos Santos
Agusto L. Dos Santos (Dili, Timor Leste) is one of our Project Officers who has worked across several different contexts: Vanuatu, the Solomon Islands, and now Nauru. Agusto has worked for or alongside Beyond Essential since 2016 and oversaw the roll-out of mSupply Mobile in the Solomon Islands at each step of the process. Agusto is currently based in Nauru as an ICT Consultant, and provides support for both Tamanu and mSupply in the RON (Republic of Nauru) Hospital.
"The interesting part is outsourcing medical practitioners who are contributing to healthcare among countries in the Pacific Region. Staff get to experience greater cultural diversity, social interactions, gain knowledge, and have a bunch of experiences to bring home which are effectively changing people in many ways. I have personally gained energy from being more productive, which has had an impact on my way of looking at things, my way of thinking, my sense of an action toward something."