Fiji becomes the first country in the world to adopt mSupply's new Health Supply Hub technology for purchasing pharmaceuticals and medical supplies.
As we've known for a long time, one of the advantages of using mSupply is the end-to-end digitisation of procurement processes, which allows countries to rapidly execute procurement policy reform with the confidence of robust systems underpinning change. In 2011, mSupply first released their tender module with an online bid module that allowed wholesalers to upload bids against tenders advertised through mSupply Desktop. The technology is used by several countries around the world and improves the efficiency, transparency, timeliness and accuracy of tender, RFQ and basic purchasing management.
Since then, new software technologies have opened up possibilities for suppliers to have a better experience through the system and for countries to be able to better manage current and upcoming tenders and purchases. The culmination of these tools is the mSupply Health Supply Hub, which greatly extends on the tender module in mSupply already used for hundreds of tenders each year.
BES is excited to share that Fiji's Pharmaceutical and Biomedical Service Centre (FPBS) is now using Health Supply Hub (HSH) to support the automation of their Request for Quotation (RFQ) processes. HSH is a web-based platform to facilitate procurement of medical supplies and Fiji MHMS will become the first users in the world.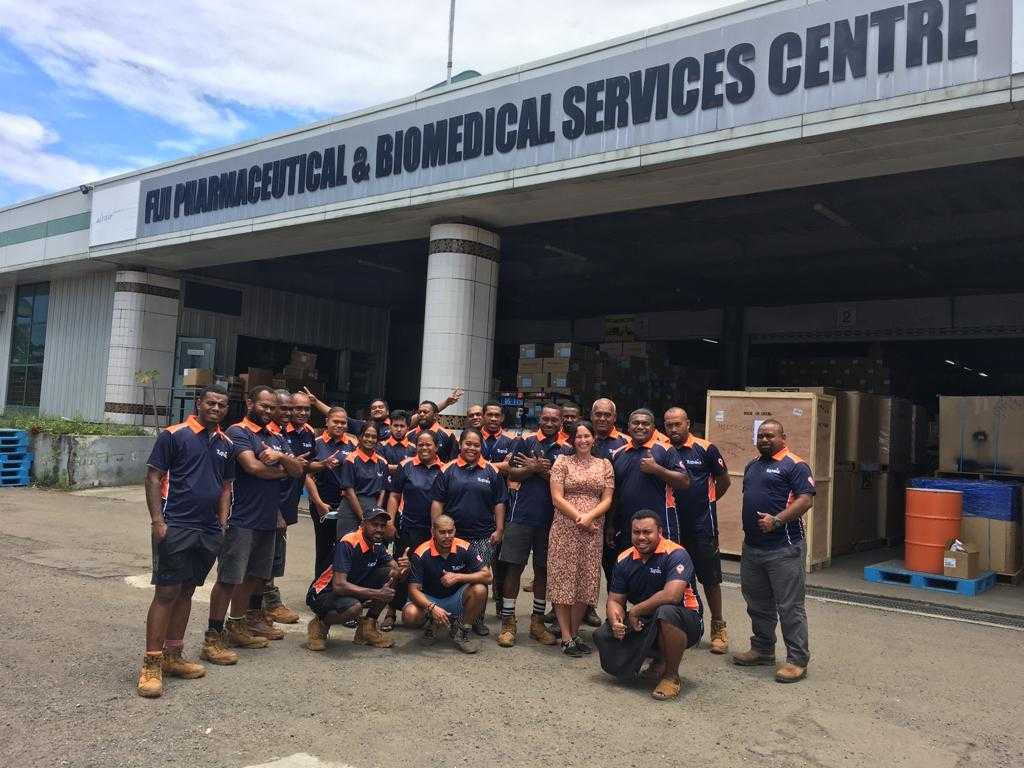 HSH integrates closely with the mSupply software already used by FPBS, allowing mSupply users to easily create tenders & RFQs based on the products they use and need. Developed in partnership with Indo-Pacific Health & Supply Chain Data & Technical Assistance Centre (DTAC), the Health Supply Hub aims to streamline processes such as tender pre-qualification and product evaluation, and to provide a centralised mechanism for suppliers to view and respond to tenders and RFQs.
In Fiji RFQs are used as the primary method for procuring items on an urgent basis where the value is less than <$50,000 FJD per annum. Having a fast system that automates a currently manual process enables FPBS to quickly receive standardised responses, evaluate digitally (through mSupply) or manually (through an automated evaluation summary doc) and issue orders for vital health products as quickly as possible.
The system has already been used in April this year to run a detailed evaluation for an urgent RFQ that had closed the same day.
From a software perspective, mSupply and the HSH Team are continuing to improve the User experience of both purchasers and suppliers using HSH. As an adaptive, open-source platform they can continue to build on the feedback received to benefit all sides in a transaction.
In Fiji, the BES Project Manager and FPBS Procurement Team are working together to utilise HSH to the best of its ability, improve process transparency and ultimately drive greater value in purchasing.  It is expected that up to 6 Pacific Island Countries will be using HSH by the end of 2024, thanks to funding support from New Zealand's MFAT.