COVID-19 testing teams logging into Tamanu in Koror, Palau.
As COVID cases rise across the Pacific, Tamanu is being used to help manage the COVID-19 testing programs in Fiji and Palau. Tamanu is a free, open-source EMR designed specifically for low-resource and remote settings in the Indo-Pacific region.
Using both the Mobile and Desktop versions of Tamanu, staff are recording COVID-19 tests, along with lab results and disseminating this information quickly to contact tracing teams. The system also allows patients to get their results instantly, as soon as they are published by labs. In Fiji, over 50,000 tests have been entered via the system over the last 6 months, whilst in Palau they are one week in and already entering hundreds of tests each day.
As COVID-19 outbreaks spread in countries that were previously COVID free, the system is providing a hugely valuable tool for secure information management. Its ability to collect data offline (syncing when internet becomes available across desktop and mobile) makes it perfectly suited for the Pacific setting.
Our analytics shows that there have been over 60,000 visits to our online results checking tool in Fiji alone, which has therefore saved over 60,000 calls to the national call centre from people trying to find their COVID-19 test result.
Features of Tamanu for COVID-19 testing:
Swab teams can record the results of RDTs (rapid tests) using their mobile devices even when offline
Swab teams can request PCR tests and capture all the details on patient swab forms using their mobile devices, even when offline
Any laboratory in the country can receive a lab request once it is synced up and enter results using Tamanu Desktop – even if the laboratory loses internet after receiving the request. Results can include all details, including swab type, test type, technician, verification data, status, date/time and additional notes
Patients can receive their results via a Certificate that is automatically generated
Patients can check their results or verify it to external parties by using our online widget tool and entering a unique code they are given when being tested
We can push results via an API to external systems or encode the data in Visible Digital Seals (QR Codes) in accordance with international standards
Like all Tamanu modules, the system is completely free and open-source, with funding support from DFAT's Indo-Pacific Centre for Health Security. Tamanu can also be used to manage active COVID-19 patients across inpatient and home settings, collect contact tracing information and has a complete immunization module to record COVID-19 vaccines.
Please contact us for a demo or to join upcoming webinars.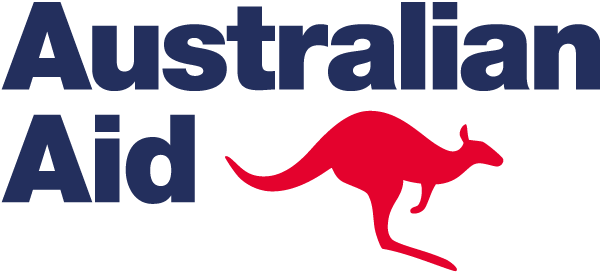 This project is proudly supported by the Australian Government.