The International Women's Day theme for 2023 is 'DigitALL: Innovation and Technology for Gender Equality,' which is a value that's long been close to our hearts at BES. Whether building code, leading projects or running our operations, women play a central role in each step of what we achieve internally.
One of our goals at BES involves improving digital literacy, which falls lower overall among women in the Pacific (and worldwide). Our training programmes, including free online accreditation systems, aim to foster skills and networks among local healthcare professionals across the sector. From midwives to surgeons, pharmacists to administrators, we provide comprehensive training and IT support so that each user can confidently use digital information systems to improve health outcomes for their people.
Once deployed, BES products offer real solutions for women's healthcare challenges. Our continuing work with the United Nations Population Fund (UNFPA) is one major project in which we've focused specifically on sexual and reproductive health. We're implementing our supply chain software, mSupply, in the UNFPA warehouse in Suva, Fiji, alongside our data aggregation and visualisation platform, Tupaia, to provide a real-time view of reproductive health commodities, service provision, and utilisation across every health facility in 8 Pacific countries. By tracking vital maternal health provisions and essential medicines, we aim to improve maternal and child health and nutrition throughout Tonga, Samoa, Solomon Islands, Vanuatu, FSM, Marshall Islands, Kiribati, and Fiji.
To celebrate International Women's Day this year, we're once again spotlighting just a few of the many incredible women involved in our projects: Georgia Lack (Tupaia Program Manager), Gagan Kaur (Data Analyst), and Safiya Nur (Fiji National LMIS Training Manager). Read on and get to know them!
Georgia Lack, Tupaia Program Manager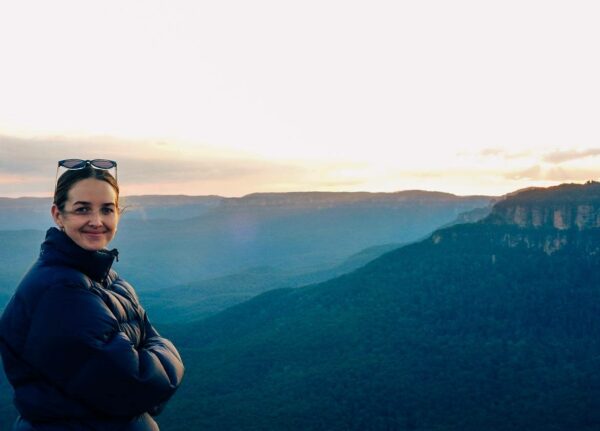 How did you get involved with BES?
I first became involved with BES in 2019 when I moved to Tonga through The Australian Volunteers Program. I was working in the IT department at the Ministry of Health helping out with their Fanafana Ola project, a project designed to strengthen digital data collection across public health. BES was my Australian Partner Organisation, which means they were able to support me in my role as an AVI. Shortly after COVID happened and we all got sent home, I came onboard full time with BES.
What's your favourite thing about the work you do?
I really enjoy working with people and in particular with users and seeing them interact with the software. I just love the idea that I get to make, hopefully, people's jobs easier and help improve health outcomes.
What advice do you have for women entering your field?
Be prepared to fail but expect yourself to succeed. I think so often I get so caught up in the weeds and the details that I think of the million ways we can fail, and we prepare for that and mitigate those risks, which is great. But in doing that I forget to remind myself that we are setting ourselves up for success.
Gagan Kaur, Data Analyst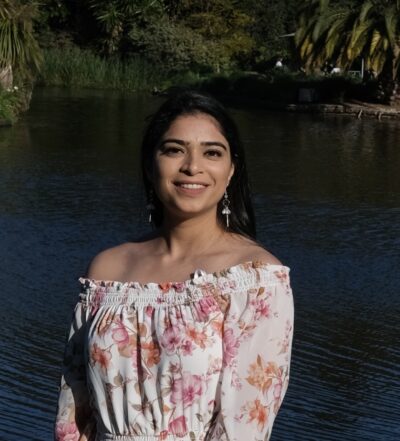 How did you get involved with BES?
After I finished my Data Analytics degree I actively sought opportunities to work with organisations that have a positive impact on society. It was during this search that I discovered BES, and I was immediately drawn to their work at the intersection of health and technology. What particularly stood out to me was the organisation's commitment to improving health systems of small developing nations. This aligns well with my own values as I aspire to do meaningful work.
What's your favourite thing about the work you do?
The feedback we receive from users on the work my team and I have produced is, without a doubt, the most enjoyable aspect of my job. It's incredibly rewarding to know that our efforts are making a positive impact and helping others achieve their goals. Additionally, I
appreciate the independence that my job affords me, allowing me to choose which projects I want to work on.
What advice do you have for women entering your field?
As someone who transitioned from a major in Geography to Data Analytics, I believe that your interest and love for something are key factors in your success. If you are determined and persistent in pursuing your goals it's possible to succeed in any field. So, my advice would be to embrace and enjoy the winding path of your career.
Safiya Nur, Fiji National LMIS Training Manager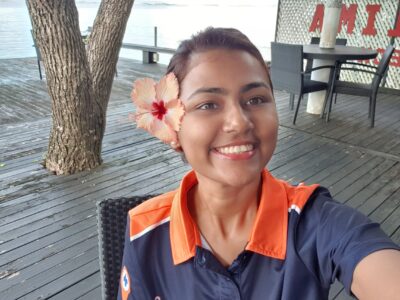 How did you get involved with BES?
My passion for the project got me involved with BES. In December 2020, I joined as the Digital Supply Chain Officer through the Fiji Program Support Facility (The Facility) to support the National Supply Chain Reform Project. I worked on the project with BES till June 2022 when I was offered my current role.
What's your favourite thing about the work you do?
Pioneering the national health supply chain digitisation roll out for mSupply, an electronic Logistics Management Information System (eLMIS) for all health facilities within Fiji. And also the opportunity I was given for deployment and training in Samoa health facilities. The happiness, the smiles on the facility staff faces when they learn the effectiveness and efficiency the system offers via the different functions and reporting platform. Before, only the main warehouse Fiji Pharmaceutical & Biomedical Services Centre (FPBS) and the main divisional hospitals had a stock management system, this is the first time all health facilities are getting an electronic stock management system.
What advice do you have for women entering your field?
This field is full of amazing opportunities, where not only on a professional level but also on a personal level we can grow. Meeting so many different individuals, in many different environments gives us the opportunities for learning so many skills. Just unlearning the learnt and relearning new and better, brighter ideas. Enter this field if you have the passion for it. Without passion, the field will feel like any other job which you as an individual will not enjoy doing.