An EMR for the Pacific: helping Samoa fight COVID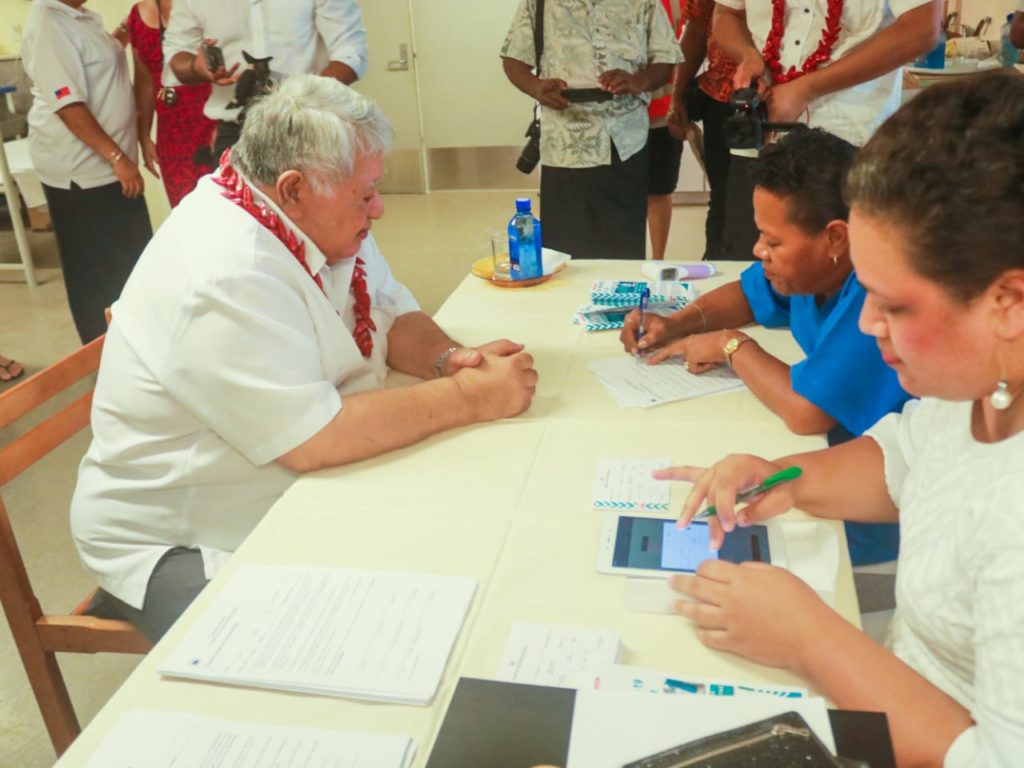 Staff use Tamanu to record data as Samoa's caretaker Prime Minister (Tuila'epa Sa'ilele Malielegaoi) receives his first COVID-19 vaccine in April.
(Credit: Samoa Ministry of Health)
Tamanu is a patient-level electronic medical record (EMR) designed for both desktop and mobile. It enables health workers to track individual patients, provide clinical support and ensure consistent management of patients through the continuum of care. The system is offline-first, with syncing capabilities, allowing users to work seamlessly in both offline and online modes so they can easily work in the most remote locations.
We knew when COVID-19 started to affect Pacific Island Countries that Tamanu was positioned to assist not only in the initial response but in delivering vaccinations. When Samoa approached Beyond Essential Systems (BES), we were ready to assist. We had the core software ready to deploy but acknowledged that for software to translate to valuable patient and health system outcomes there was more work to do.
We immediately embarked on a process to rapidly but carefully adapt Tamanu to the evolving Samoan situation. With travel all but impossible an additional challenge was providing international software technical support remotely.
The success of this process has both highlighted Tamanu as a Pacific-owned product but also challenged our usual operating model. Tamanu's design and implementation has been locally driven; the Samoan Ministry of Health has successfully rolled out cutting edge, fit-for-purpose, open-source software in the midst of a pandemic.
The system is now being used to successfully track the COVID-19 vaccine roll-out for all vaccine recipients.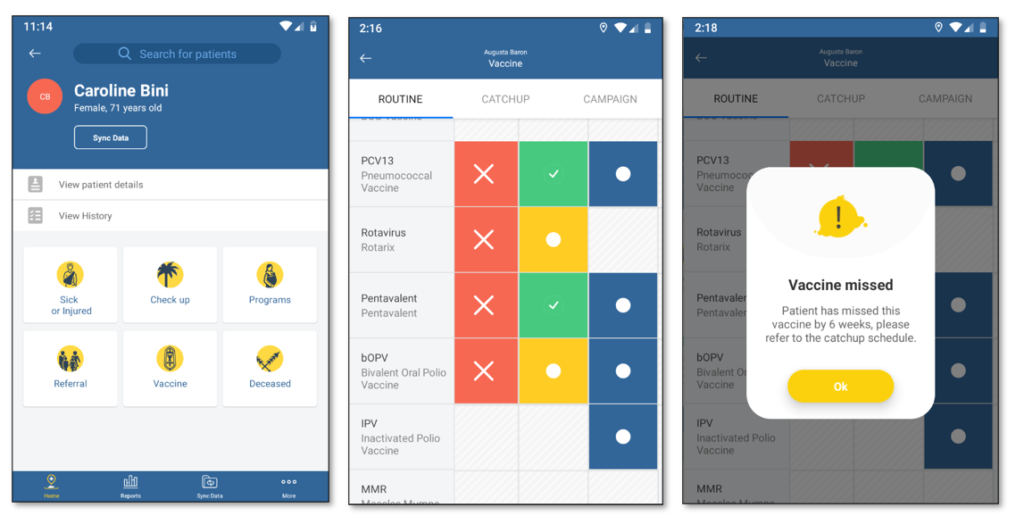 Vaccinations started on the 18th of April, with over 10,000 entries made into the system in the first 3 weeks, The program continues to accelerate, and to date 25,040 people have received their first dose of the COVID-19 vaccine.
All 215,000 people in Samoa were pre-entered into Tamanu and can be found using their first name, last name, DOB, village or ID. The system is being used to record information for each of these individuals receiving a vaccine. Tamanu captures essential details on the vaccine used, batch, injection site and the team administering the dose, provides decision support and can be used to record adverse events for individuals.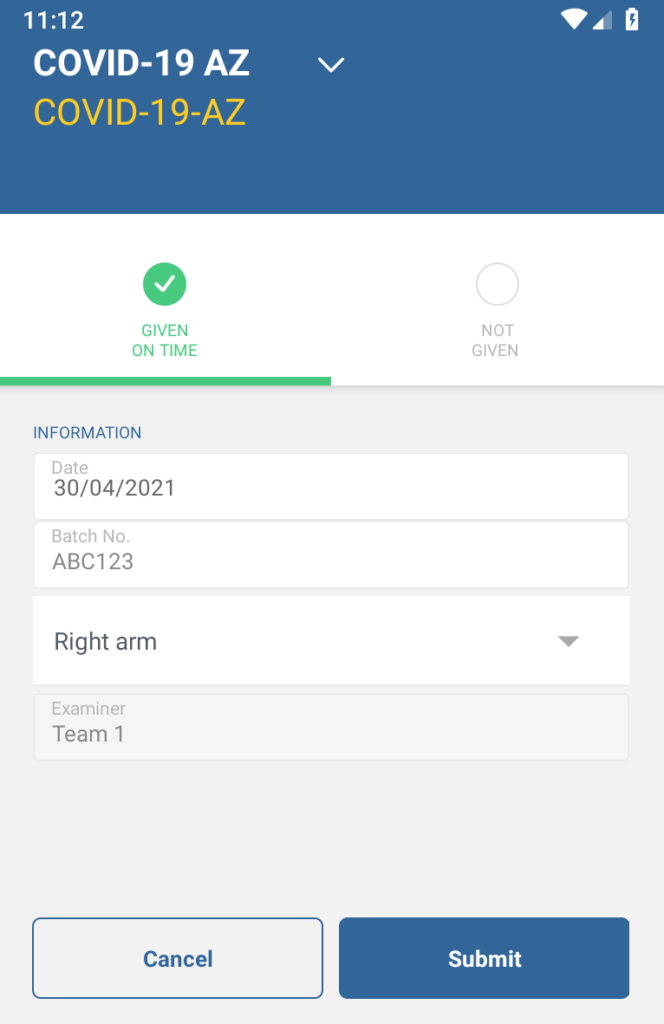 The data from each individual is then deidentified and aggregated into Tupaia, BES' data aggregation, analysis and visualisation platform that
helps map health systems in low and middle-income countries. The platform is used to track the vaccine roll-out in real-time across metrics such as % coverage (to the village level), age and sex summaries.
What is unique about Tamanu's functionality is that data can be entered on a desktop application, but most entries are via our mobile application, which teams can use out in the field or in vaccination centres anywhere in the country. Data can be captured offline and will sync back-and-forth whenever an internet connection is available. This navigates the patchy connectivity that can confront primary health care workers in delivering services to remote villages in the Pacific and Samoa specifically.
Enhancements and improvements continue to be made in the system responding to evolving circumstances, user experience and feedback. This demonstrates the importance of working closely and directly with governments to ensure the system works for them, and their citizens. For example, patient identification was improved in Samoa after health workers fed back that there were challenges in searching for patients that were already in the system due to inconsistencies in family surnames and father's surnames, a traditional form of identification.
With the success of the Tamanu Immunisation Module roll-out, planning is already underway to scale up use of Tamanu to include NCD screening in Samoa.
"Tupaia and Tamanu have been critical tools in our fight against COVID-19 – we are grateful to DFAT for all their support. Fa'afetai!"
Lenara Tupa'i-Fui, A.CEO
Health Information Technology & Communications
Samoa Ministry of Health