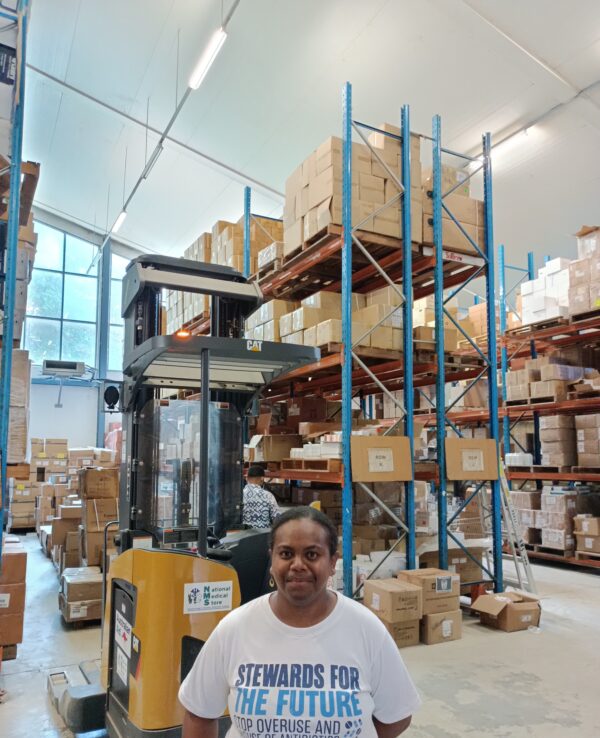 BES supports health supply chains across the Pacific, helping to implement systems to improve access to medicines across all levels of each health system. The champions of those supply chains, though, are our local counterparts who work hard every day in warehouses, trucks, offices, and pharmacies to improve the lives of others. Upskilling and empowering these local counterparts brings context and sustainability that we could never hope to achieve on our own. A new initiative we are supporting are the DTAC Scholarships, awarded to Pacific Islanders based on annual applications by anyone working in a public health supply chain.
Last week we caught up with Bettina Ereinao (Honiara, Solomon Islands), one of the star recipients of the two 2021 DTAC Scholarships. Bettina has gone from strength to strength since joining the Solomon Islands Ministry of Health over 10 years ago, and we're so proud to share a little about her recent experience.
Firstly, a little background on the project: in 2020, BES partnered with the mSupply Foundation to run the supply chain Data and Technical Assistance Centre (DTAC) across six Pacific Island Countries and Territories, with a goal to improve health outcomes in Polynesia by increasing access to quality essential medicines and strengthening supply chain systems. Funded by New Zealand's Ministry of Foreign Affairs and Trade, DTAC aims to support member countries in setting, meeting and surpassing minimum regional standards in essential medicines access, health supply chains and digital health systems.
Last year, we announced that DTAC would support two emerging professionals in the Pacific region to undertake a health supply chain course provided by the Empower School of Health. The scholarship enabled successful applicants to complete a short course of their choice, with the opportunity to expand their knowledge in topics such as procurement, inventory management, rational use of medicines, and international career development.
After receiving one of the scholarships, Bettina selected the Certificate in PSM (procurement and supply chain management) Support Functions and Systems, which she completed in June this year.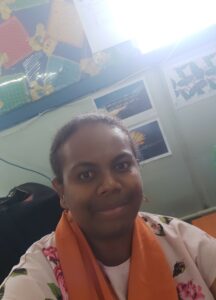 The certificate is self-paced and entirely online, broken down into seven chapters of pre-recorded lectures and a final assessment. Students are introduced to critical functions of procurement and supply chain management, as well as learning practical approaches to pharmaceutical quality assurance, and the financial impact of PSM.
Completing this course is a real testament to Bettina's self-discipline and drive: many of us know how learning in a virtual classroom is a challenge in itself, but Bettina was also tuning in from a remote location in the midst of a national COVID19 outbreak, and came down with the virus herself during her studies.
Since receiving the certificate, Bettina has already stepped up to a Customer Service Pharmacy Officer position at the National Medical Stores Hospital in Honiara, a vital role in the delivery of medical supplies throughout the country. "The course was timely for me," Bettina says, "as I've gained more knowledge about supply chain and procurement, which will help me a lot in my work. My interest in supply chain management in medical supplies has grown."
We extend our huge congratulations to Bettina on her amazing achievements this year, and wish her success in her new role at NMS. Watch out for Bettina's webinar and blog post for DTAC as she shares her knowledge with colleagues across the region.