A patient-level electronic health records system for mobile and desktop.
Tamanu is a free and open-source EHR for low resource and remote settings.
Built around five fundamental principles outlined below, users also experience:
Ongoing, active software development by a dedicated, full-stack team
Highly experienced delivery team
Zero cost licensing, with optional service level agreements
International community of support
Intuitive, modern, flexible interface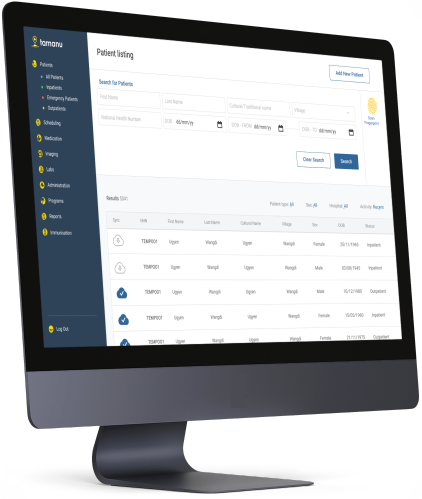 1. Free & open-source
Contribute to the global development community, with the security of no-one 'owning' your code.
2. Desktop & mobile
Out-of-the-box for inpatients, outpatients and community, no 3rd-party plug-ins needed.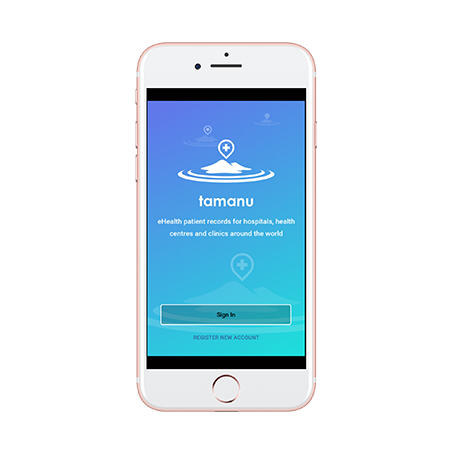 3. Seamless integration
HL7 FHIR compliant. Integrates with mSupply, mSupply Mobile, Tupaia, DHIS2. ICD-10, GS1 compatible.
4. Sync-enabled
Work online or offline with no limits, syncing whenever internet is available, no latency.
5. Data security
Industry-standard encryption protocols, powerful security features, fit-for-purpose.
Overview
Tamanu Desktop
At the hospital level, a desktop-enabled version allows a full suite of functionality, including scheduling, admissions, medication orders, lab and imaging requests, location (bed) management, discharges and patient management (including treatment notes etc). The desktop app works offline, syncing with a central server whenever an internet connection becomes available.
The platform is designed to interface with existing patient administration systems or Master Patient Indexes (assuming publicly available APIs) and allow full integration with laboratory and radiology IT systems where they are available.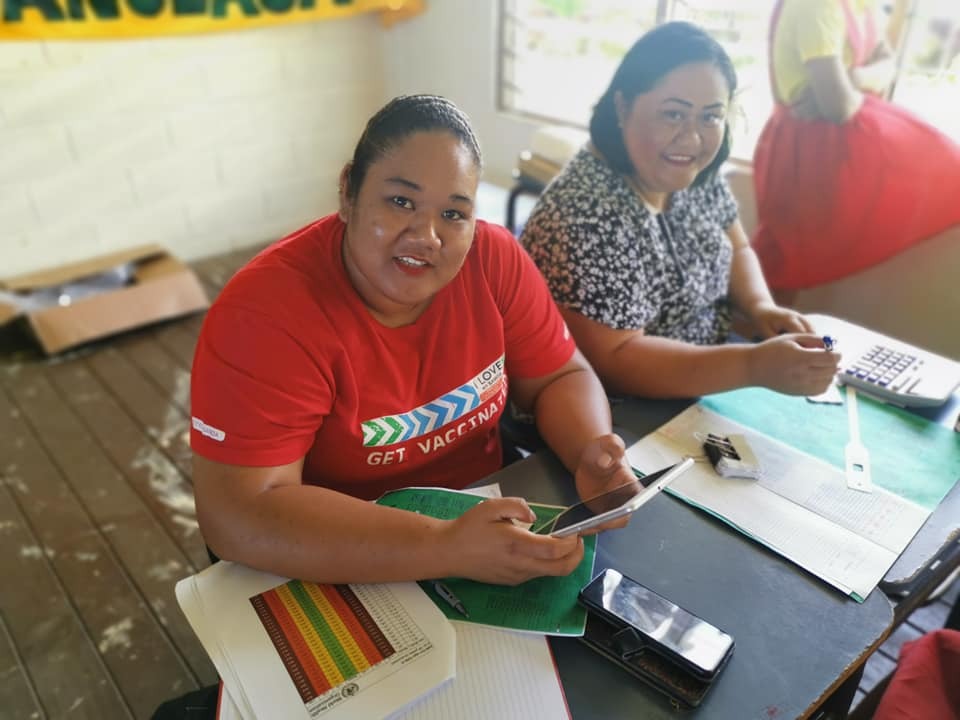 Tamanu Mobile
At the clinic level, a mobile version offers a stripped-down functionality, capturing diagnoses, treatments, vitals and the recording of events such as births, vaccinations, ante-natal visits and deaths.
The app is available across all Android devices (Version 7.0+).
The data captured by Tamanu Mobile syncs to a central server and back down to any other facility. Patient data can be protected by customisable patient verification or via user permission settings.
An entire country can be built on a central server (physical or cloud-based) so that clinicians in any facility are able to call up patient records created on either mobile or desktop in near real-time and make changes in any setting. All data are captured on a patient's record, regardless of whether they are undergoing major surgery at a referral hospital or attending for a basic check-up at their local health clinic.
Modules
A single system for all healthcare settings.
Stop using different apps for every clinical use case or facility type. Tamanu is a birth-to-death record across all healthcare settings, providing a continuum of care for all encounters and vertical program data needs.
features
Powerful, secure, highly usable.
Our features are growing every day. Download our data sheet below or get in touch with specific questions.
Where are we going?
Track upcoming features in our product roadmap and see changelogs for every version across desktop and mobile. Our integration roadmap is also now available.
Check out go-live dates for upcoming releases and read detailed explanations for major features.
We're excited to be a Digital Square Global Good. Free, open-source, excellent. Proven.
Digital Square promotes the development, adoption, and reuse of digital health global goods, and helps increase their availability, adaptability, and maturity. The Digital Square Global Goods Guidebook showcases emergent and established global goods that are approved for investment through Digital Square.
By better coordinating the development of digital health global goods, such as those presented in the guidebook, stakeholders involved in digital health can reduce duplication and ensure that platforms are not only more aligned with national priorities, but that they strengthen health systems.
Tamanu is proud to have been included in the Global Goods Guidebook since 2021.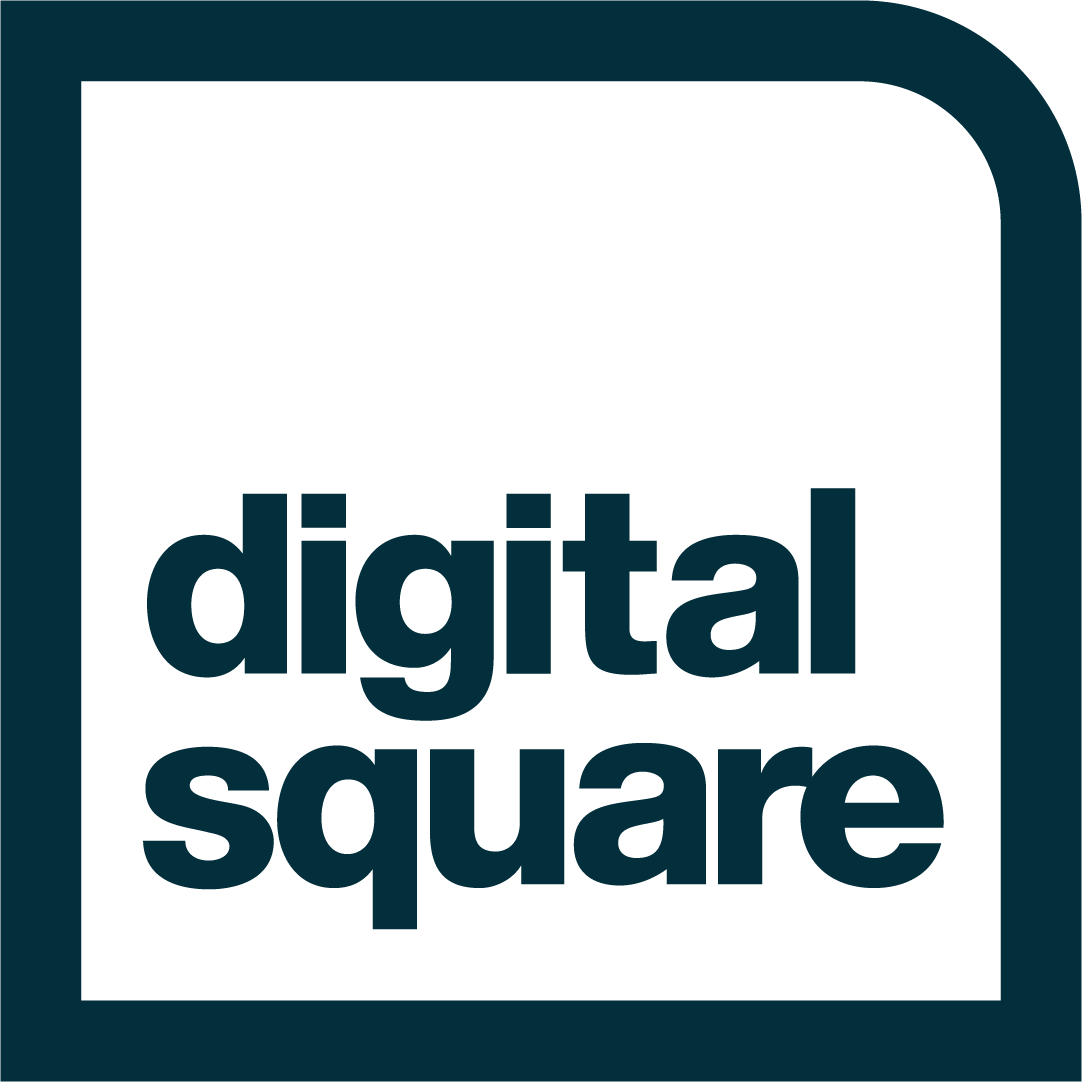 Pricing
Free, open-source software.
Simple, transparent support pricing.
Tamanu was designed as an accessible, affordable healthcare solution for low resource settings, which is why it will always be free to use with no licensing costs. We have annual support and maintenance pricing packages that are strongly recommended for organisations and facilities who want to access Tamanu's full benefits and ensure the sustainability of their systems. Of course, support and maintenance can be managed internally or outsourced to other providers so we aim to provide a great service at outstanding value.
Server hosting and data backup
All entirely optional – fully flexible deployments on cloud or bare metal
Downloads
Download and try today.
Important note: The versions available below are intended for demonstration and training purposes ONLY and should not be used to connect to a live/production environment. If you are working in a live/production and need to update your software or want to download Tamanu for real-life usage, please contact your system administrator or use the contact link at the bottom of this page.